Learn French by reading literature​
An online book club for French learners: Read books and discuss in French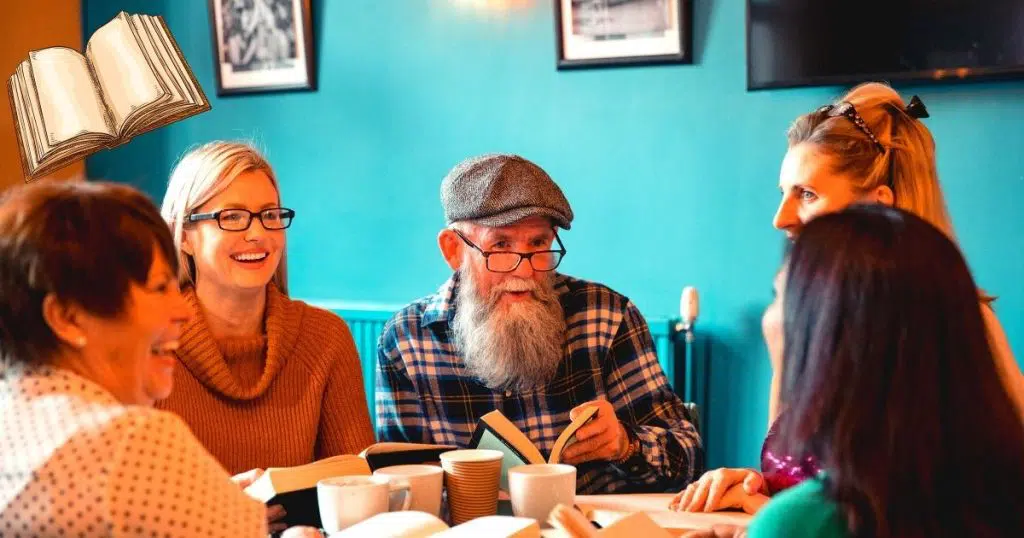 The group meets online every week.
Read & discuss books in French
Reading provides you with a plethora of benefits.
When you read, you can spend the time to really break down and internalize grammar, vocabulary and better understand the structure of phrases.
Online French Book Club: When and where?
The calls are exclusively online. 
Choose your group among many available schedules.
We read a new book every month. 
6 French learners per group.
$25 covers one month class for 1 person and includes: 
Pre-call preparation: Before every call, I will submit specific questions to help you understand all the elements that the reading group will discuss.
A new part each week: I will divide our book into different parts, each part corresponding to 1 week.
1-hour call each week: This is the time when the group meets online to discuss with me and other readers on Zoom.
Follow-up emails 
Access to the analysis of books we've read

It does not include the book which you will have to order yourself early enough to make sure you receive it before our first call.
Why reading is important to learn French?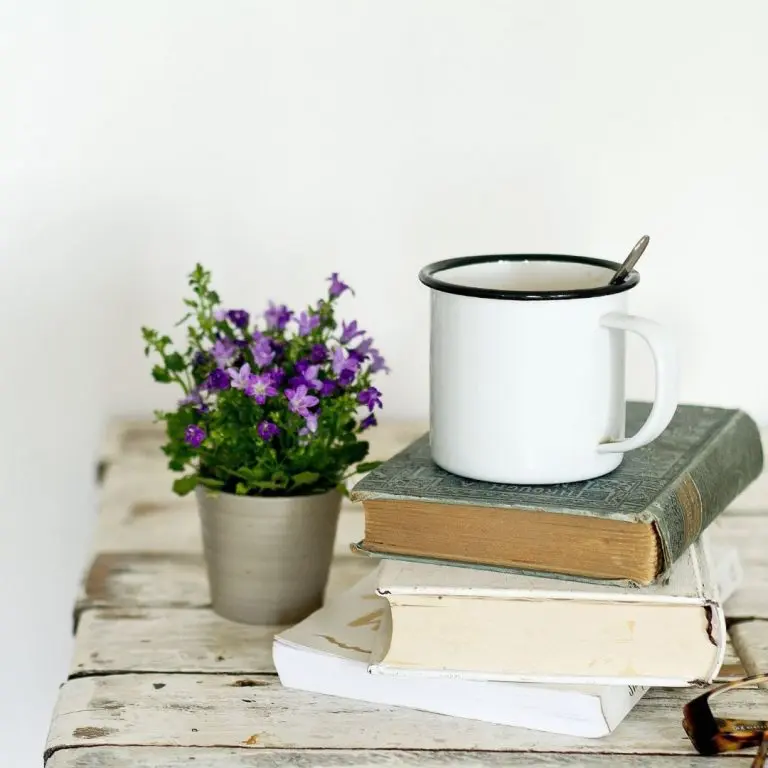 Reading has many advantages to improve your French learning: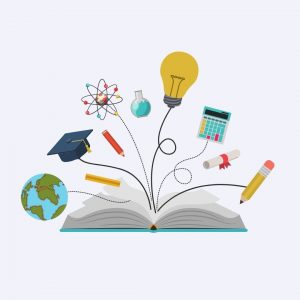 Books contain a richer language.
Average speakers don't spend as much time choosing their words as writers do. The written words are more nuanced than the spoken words. Writers consider their words more carefully than a native speaker talking with friends.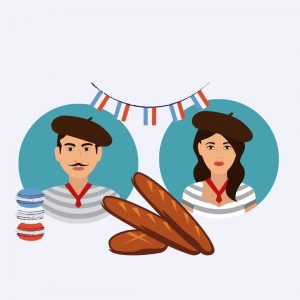 Books help you get more immersed in the language.​
You just have to grab a book. Do that and you'll be able to travel through space and time. You don't have to travel to far away to learn a language.
Read if you want to be a good communicator.
People who are good communicators have a large vocabulary that they usually acquire by reading. They draw the appropriate vocabulary the moment they need it.
Build a routine and go at your own pace.
You can take the time to read the book and understand the words and the story.
Read what you enjoy.
Read what is challenging. 
Set yourself short-term targets.
Keep a record of your achievements and celebrate them.
Things you need to know about our reading group
The calls are exclusively online. We read a new book every month. 
Choose your group :
every Tuesday at 1pm (Paris time) – Intermediates
every Thursday at 3pm (Paris time) – Intermediates

every Friday at 2pm (Paris time) 

– 

Intermediates
every Saturday at 7pm (Paris time) –

beginners
$25 covers one month class for 1 person and includes: 
You'll receive the pre-call preparation items
We read and discuss a new part each week
We meet online for a 1-hour call each week
We exchange after the call with follow-up emails 
Access to the analysis of books we've read

You will have to order yourself early enough to make sure you receive it before our first call.
What will we read together?
Here's the book I chose: Terre des hommes de Antoine de Saint-Exupéry
The National Book Award-winning autobiographical book about the wonder of flying from Antoine de Saint-Exupéry, author of the beloved children's classic The Little Prince.
A National Geographic Top Ten Adventure Book of All Time
Recipient of the Grand Prix of the Académie Française, Wind, Sand and Stars captures the grandeur, danger, and isolation of flight. Its exciting account of air adventure, combined with lyrical prose and the spirit of a philosopher, makes it one of the most popular works ever written about flying. 
Here's the book I chose: Bonjour tristesse de Françoise Sagan
"A sensational 1954 French novel that has become a contemporary classic.
Endearing, self-absorbed, seventeen-year-old Cécile is the very essence of untroubled amorality. Freed from the stifling constraints of boarding school, she joins her father—a handsome, still-young widower with a wandering eye—for a carefree, two-month summer vacation in a beautiful villa outside of Paris with his latest mistress, Elsa. Cécile cherishes the free-spirited moments she and her father share, while plotting her own sexual adventures with a "tall and almost beautiful" law student. But the arrival of her late mother's best friend, Anne, intrudes upon a young girl's pleasures. And when a relationship begins to develop between the adults, Cécile and her lover set in motion a plan to keep them apart…with tragic, unexpected consequences.
The internationally beloved story of a precocious teenager's attempts to understand and control the world around her, Françoise Sagan's Bonjour Tristesse is a beautifully composed, wonderfully ambiguous celebration of sexual liberation, at once sympathetic and powerfully unsparing."
Here's the book I chose: La Main gauche et autres nouvelles de Guy de Maupassant
"The Left Hand is a short story written by Guy de Maupassant in 1889. It is the story of a group of friends who tell themselves stories to frighten themselves when one of them, a judge, tells the story of a murder they have to solve. This murder is that of a man who lives in a mansion. The man was killed by strangulation; it is a hand mark on his neck that tells us this. A person who knew the dead man told the judge that there was a hand in the house. The hand of the enemy of the dead man, who was hung by a chain on a piece of furniture. That's how through our imagination we can guess that the murderer is the hand that to take revenge for the murder of its owner killed the man."
Here's the book I chose: Zadig ou la Destinée de Voltaire
"This story is a philosophical, romantic satire, attacking religious mania, the foibles of people in general, the burdens of being virtuous and happiness. Voltaire uses ancient Babylon as his setting, which provides a great contrast to France of the Enlightenment; Babylonians though scientifically and technologically advanced, had a closed culture ruled by an absolute monarch. In brief the story chronicles the adventures of Zadig, a benevolent and charismatic figure who reveres the good and the beautiful. Despite incidental amorous detours, Zadig's love for Queen Astarte glows as a paragon of sublime fidelity to woman."
French Beginners & intermediates
Here's the book I chose: Voyage au centre de la Terre de Jules Verne (niveau A1)
Here's the book I chose: la mare au diable de George Sand (niveau A1)
Is this online French Book Club right for you?
The Club is suitable for learners with an intermediate or advanced level of French
The group of Saturday's 7pm is best for beginners and intermediates
Learners who want to improve their French level
Learners who are ready to take the time to read
Learners who are interested in getting feedback and support
Learners who don't want to put in the time needed to read
Also At Master Your French
Our programs to learn French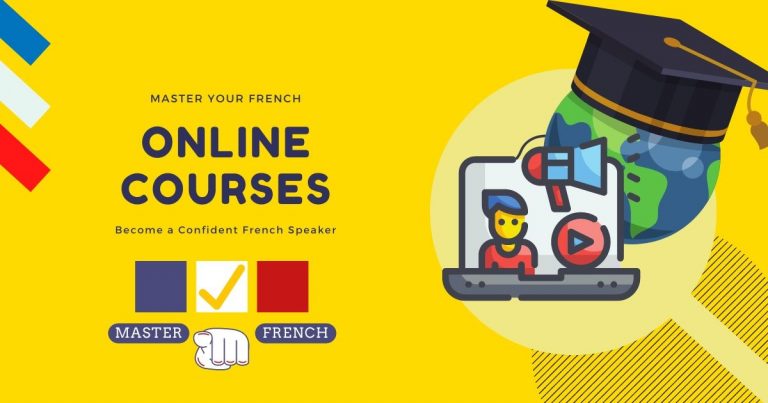 Frequently Asked Questions