French Pronunciation Course
The All-In-One Toolkit to improve your pronunciation
Videos, quizzes, audios that help you improve your French pronunciation.
Listen and repeat audio recordings for every sound in French. Options to slow down and speed up the audio.
Make it simple to see and copy new mouth positions, and understand new concepts such as liaisons, assimilations and enchaînements
Listen to real-life conversations and imitate the native speaker
Learn useful vocabulary. You'll learn the 800 most used words in French.
Test your listening skills and your understanding. Quizzes are specially made to test your knowledge for every French lesson!
You will have access to a new lesson every month.
BEING UNDERSTOOD BY FRENCH SPEAKERS JUST GOT EASIER…
DOES ANY OF THIS SOUND FAMILIAR…
Do other people seem confused when you speak French? 

Do you worry that others are judging your French ability?

Do you feel frustrated because you still cannot understand French speakers easily? 

Are you angry that you have studied French for years, but still cannot speak excellent French?
The Effortless French Pronunciation Course will help you
Whatever your objective or level in French, mastering your french pronunciation is vital to communicate.
Quickly become more comfortable speaking French by mastering all sounds

Better understand linking and connection

Move at your own pace with the subject that interest you

Break free from the structure or your native language

Be understood by French speakers
How does this course work?
1. Les sons du français
Learn to recognize the French sounds and understand the international phonetic alphabet (IPA) and how it relates to pronunciation and French alphabet. You'll better understand how to pronounce correctly: the French consonants such as R, the French vowels such as U, the nasal vowels such as ON, AN, IN and the silent letters such the silent H.​
2. Prononciation
After learning the basic sounds and words of the language, you'll learn how to pronounce French words the right way. You'll imitate the sounds, the rhythm and the intonation. You'll be able to produce most important French sounds clearly with a French accent. You'll better understand when to pronounce the silent letters, how to pronounce the combination of letters (such as OU, EAU, EIN, the double LL..), the accent marks, the closed and open vowels, the non-aspiration of consonants.
3. Compréhension orale
Gain confidence in your listening skills and test your understanding.
Let's recap everything. You'll get
Instant access to all courses
Support while learning French
Improve Your French pronunciation today!
PAY MONTHLY
Master the French pronunciation
PAY YEARLY
Master the French pronunciation
CHALLENGE
Intensive program
Buy now and get a 15 Day Money Back guarantee
I'm a big believer in fairness, so I offer a 100% money-back guarantee for the Effortless French Pronunciation Course. It is the best online French course.
Get this deal today & try it out. If it's not for you, simply email us any time in the next 15 days.
Online French Pronunciation
Is this online French course right for you ?
The course is suitable for learners with an intermediate or advanced level of French
Learners who want to improve their listening and French pronunciation
Learners who are ready to work hard and see serious results
Learners who are interested in getting feedback and support
Learners who want to work or travel to a French-speaking country
This course is not meant for complete beginners with zero knowledge of French language
Learners who don't want to put in the time needed to train
Learners who are unsure about their commitment to making fundamental change
Most frequent questions and answers
Also At Master Your French
Our programs to learn French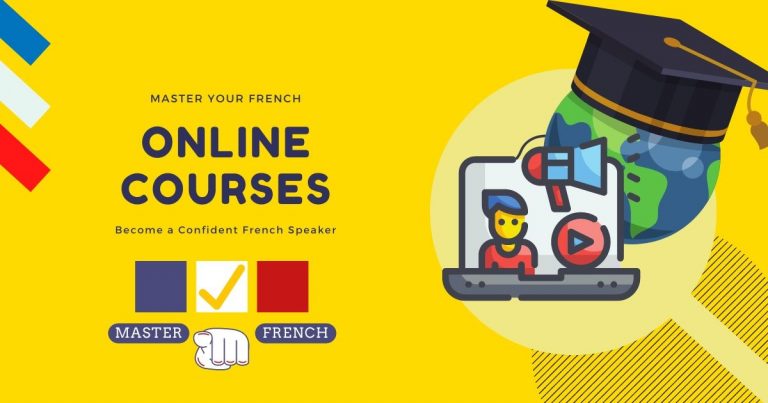 What do other French learners say?
Some happy French learners
Mylène delivers 1000% on her coaching and courses. Every aspect of my French journey has improved since I began studying with her!
The feedback I got when practicing my pronunciation is awesome. Recording my pronunciation and getting Mylene's feedback is one of the things that made the difference in my French pronunciation.