resources to learn French
French Expressions
The standard way of saying thank you in French is merci. You can use other expressions to express gratitude in French depending on the type of situation: formal or informal.
Read More »
French Expressions
Learn how to say good night in French. In this blog, you'll discover common French words and expressions to wish someone a good night and what you can respond to.
Read More »
French Culture
This article discusses how reading French comics helps learners to level up their French language. It also includes a list of the best 10 French comics to learn French.
Read More »
We help you learn French better.
Improve Your Listening, Perfect Your Pronunciation.
We publish new learning materials you won't find anywhere. 
Get access to our monthly membership so that you can learn French better.
French Grammar
French colors such as pure or nuanced colors have relatively complex grammatical spelling rules. Some color adjectives are invariable, meaning they won't agree with the noun they modify; others don't.
Read More »
Looking for a specific topic? Search the website...
Add to your French learning journey interesting lessons, language tips, and other cool stories to read at your convenience. 
Improve your French level by discovering a new vocabulary, enhancing your French pronunciation, and learning new French expressions.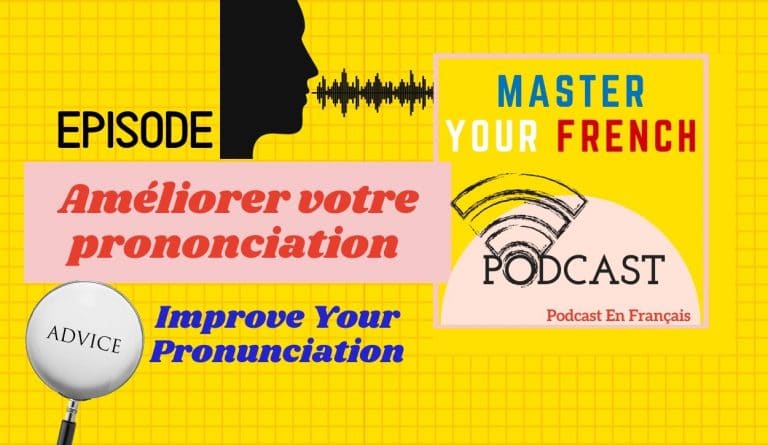 Play these podcast episodes to better understand how you can improve your French pronunciation. Enhance your learning with Master Your French.
Read More »
Play these podcast episodes to learn more about the French habits such as the French breakfast or the transportation services in France. Enhance your skills with Master Your French.
Read More »
Give your email, get a weekly round-up of articles and videos about learning French.
In this post, I'll teach you how to correctly pronounce en un instant in French. Find also some sentences in which the French expression en un instant is used.
Read More »
This articles teaches you how to pronounce au-dessus in French. You'll also learn how to use this adverb in French with examples.
Read More »
In this post, you'll learn the correct pronunciation of Pluie in French. You'll also discover terms that are related to the French word Pluie.
Read More »