The top 10 biggest cities in France that are awaiting You
Updated: August 15, 2021 by Mylene in About France ▪
From the Eiffel Tower to the French Riviera, from the Grotte de Lascaux to the Mont Saint Michel, France is a country renowned for its history, beautiful architecture, and a plethora of must-see sights. In fact, France is the world's number one destination for international guests, and Marseille was named the 6th top trending destination for 2020.
Discover below these beautiful French cities, their most charming city centers, their famous monuments, and yearly events. Our top destinations include:
You can watch the related video below to virtually explore these French cities and their most famous monument.
When you're ready to start planning your next vacation, here are France's 10 biggest cities to help you with your trip once travel restrictions are lifted.
1. Paris: la ville lumière (city of light)
Paris is the capital and the largest city in France:
Paris is the second-largest French-speaking city in the world. With an estimated population of over 11,020,000 in 2021 Paris is the only city in France with a population larger than 10 million.
Paris welcomes around 16 million visitors per year.
Paris is the source of inspiration for some of the most famous poets, philosophers, and writers. La Seine, the river, divides the oldest part of Paris into two parts: the Left Bank (la rive gauche) and the Right Bank (la rive droite).
Best things to do in Paris
Walk around the romantic area of Montmartre.
Climb the Eiffel Tower to have the most famous view of Paris.
Take a river cruise at night or right before sunset.
2. Marseille: la cité phocéenne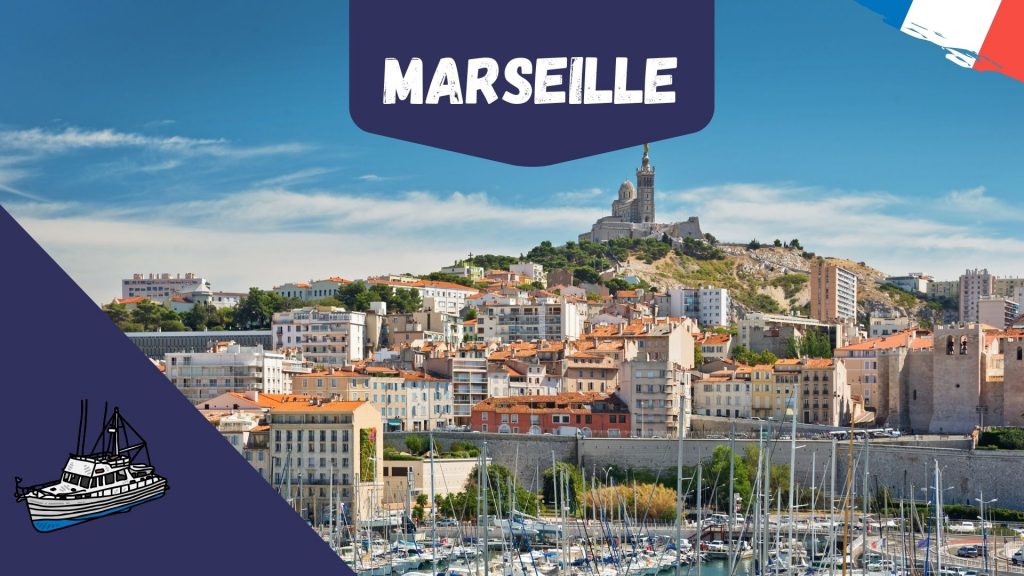 Marseille is the country's second-largest city and is located in the South of France.
863 310 people
3 hours from Paris by TGV ("Train à Grande Vitesse": high-speed train)
The city offers stunning coastlines combined with a wide range of things to see and do. Marseille is France's oldest city. It was founded around 600 BC by a Greek colony. The commercial port is the biggest in France and one of the most important in the Mediterranean Sea.
Many locals speak with a distinct accent: l'accent Marseillais.
Popular points of interest in Marseille
Le vieux port: old harbor
The city center and the Roman architecture
The Château d'If, a prison located on the sea, the French version of Alcatraz
3. Lyon
Lyon is the third-largest city in France, after Paris and Marseille.
516 092 residents
2 hours from Paris by TGV
Lyon is 470 km (292 mi) southeast of Paris.
A simple historical reminder here: Lyon was the capital of France during the Roman Empire! The central part of Lyon was named a World Heritage site by UNESCO.
Events when visiting Lyon
The coldest season kicks off with the Festival of Lights (la Fête des Lumières), one of France's most famous winter festivals (around December 8th). The festival typically features light shows. The residents, les lyonnais, place candles in their windows.
Make a reservation at a "bouchon", a type of restaurant found only in Lyon.
4. Toulouse: la ville rose
Toulouse is in the South of France.
479 553 habitants
4,5 hours from Paris
With 2,000 years of history, the Pink City is home to three Unesco heritage sites.
Toulouse is the European capital of the aeronautics and space industry. The city was chosen by Airbus to establish its headquarters.
Toulouse is a beautiful city to visit, with the wide Garonne river flowing through the middle of the city and the red brick buildings in the center (giving it the nickname of the Pink City: "la ville rose").
Toulouse and its points of interest
The gothic church "Les Jacobins": it's a pretty impressive 13th-century Romanesque red brick building.
La cathédrale Saint Sernin: the largest Romanesque church in France.
Le Capitole: a wonderful piece of architecture that glows red in the sunrise.
5. Nice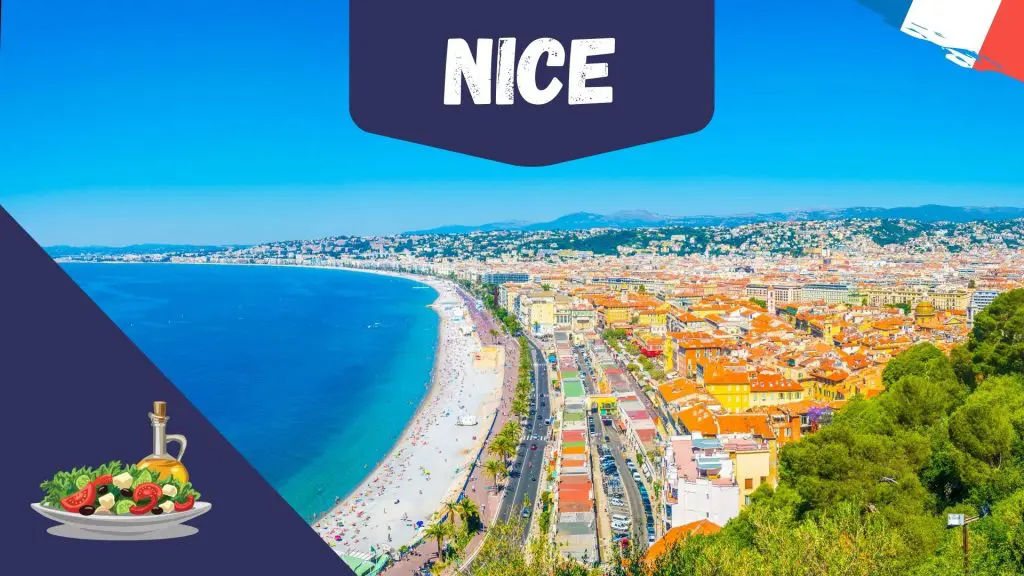 Nice is the fifth most populous city. Nice is located in the southeast corner of France between the Alps and the Mediterranean coast.
340 017 residents
6,20 hours from Paris by TGV
You can visit at any time of the year. Sun and sea make Nice a prime coastal destination in France.
Nice and its popular points of interest
The

Nice

Carnival (every February) is one of the most popular festivals in France.
The Castle Hill of Nice: amazing view, a must-see!
Marc Chagall National Museum: a large collection of works by Marc Chagall, the famous Russian-French painter, and designer.
The Promenade des Anglais (7 miles long): a nice place for walking, jogging, or cycling walk.
6. Nantes
Nantes is a city in Loire-Atlantique on the Loire, 50 km (31 mi) from the Atlantic coast.
309 346 people
3 hours by train from Paris
Nantes has doubled in size since the 1960s. 25% of the agri-food jobs in France are located in Nantes and many of the leading manufacturers are based in the city: Biscuits St-Michel, Charal, and Fleury Michon for instance.
Tech Hub for the digital industries sector and other creative industries. Nantes offers an exceptionally high quality of life, a strong job market with a relatively low cost of living.
Must see places in Nantes
The cathedral
The castle of the dukes of Brittany "Château des Ducs de Bretagne": learn the history of Nantes from the medieval. The castle interior tour takes you through all the important events.
The Machines of the Isle of Nantes (Les Machines de l'île in French) is the must-see attraction in Nantes! It is an original project mixing the worlds of Jules Verne and Leonardo da Vinci. It consists of articulated machines representing giant animals. The most famous is the 12 meters tall and 48 tons giant elephant.
7. Montpellier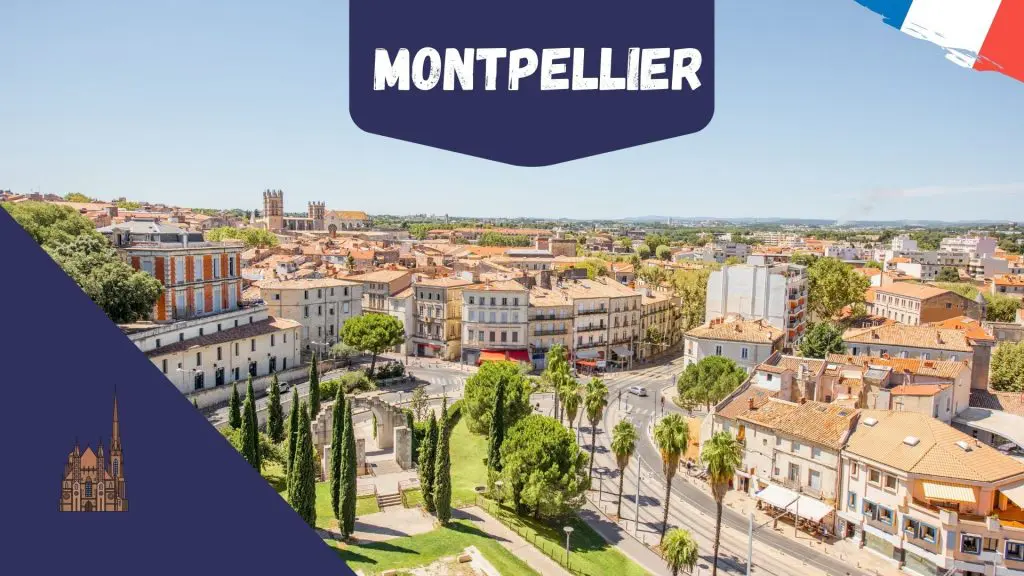 Montpellier is located in the country's southern region.
285 121 people
4 hours from Paris by TGV
It's one of the few large towns without Roman heritage. Montpellier has many advantages: Mediterranean climate, slower pace of life, beautiful boulevards, and it's cheaper than Paris.
Best things to do in Montpellier
Walk the medieval old town street.
Go to a café in la Place de la Comédie: the heart of the city.
Go to the Musée Fabre: located in a gracious mansion, discover a lot of paintings and art work from and about the region.
8. Strasbourg
Strasbourg is located next to the German border.
280 966 residents
2 hours from Paris by TGV
Strasbourg is a charming town which shouldn't be missed! The city is today the seat to the European Parliament. The cooking has the best of French and German culinary traditions. Strasbourg is a unique and wonderful city to visit.
Must see places in Strasbourg
One of the most famous events is the Christmas market. Every year 2 million visitors come in December.
The

Strasbourg

Cathedral: Be on time for the mesmerizing display of the astronomical clock and its procession of automated figures (dated from 1842).
La Petite France: be enchanted by its narrow streets, quays, and half-timbered houses.
9. Bordeaux
Bodeaux is a port city on the Garonne River in southwestern France.
254 436 people
2,3 hours from Paris by TGV
This elegant city is well known for its wine, mild climate, and business. Bordeaux is listed as a UNESCO World Heritage Site for the beauty and uniqueness of its architecture.
Did you know? Bordeaux was voted the top city in the world for travelers in 2017? The city receives the accolade in Lonely Planet's Best in Travel 2017
Popular points of interest when visiting Bordeaux
La Place de la Bourse reflecting pool: the reflecting pool is very popular and even more after dark.
The Garonne quays: look at the eighteenth-century century facades!
10. Lille: la capital des Flandres
Lille is an hour and a half from London by Eurostar and located close to the Belgian border.
232 787 people
1,3 hours from Paris by train
Lille is well known for its Flemish root and the use of brown and red brock. There is a focal point of interest at every turn.
Lille and its popular points of interest
The giant flea market (la braderie) on the first weekend in September (around 2 million visitors each year).
La Grande Place: the place where the Lillois and the tourists converge.
Le vieux

Lille

: the old part of the town reveals how the northern district used to look like in the 18th century.
French Cities and their Most Famous Monument
Watch the video below to discover France's biggest cities. The cities covered in this video are Paris, Marseille, Lyon, Toulouse, Nice, Nantes, Montpellier, Strasbourg, Bordeaux, and Lille.
You'll also discover one popular monument or event that takes place in each of these French cities. This may be useful when you travel to France or also in any casual conversation about France and its culture.
How is Paris different from other parts of France?
Consider Paris's region as a set of several cities side by side. There are no big differences between Paris and other big cities. Nevertheless, you can find the following differences:
Paris
Almost everything is more expensive in Paris compared to a smaller city.
More job opportunities and higher salaries.
More entertainment options.
Easier to visit other cities
If you're planning for an upcoming trip to France, nothing prepares you better than reading books set in Paris.
Province
Much more quiet and less busy.
Shorter distances to travel meaning less time spent in transport.
Closer to nature in a small town.
Level up Your French
I hope you enjoyed this virtual trip to France's 10 biggest cities and that this article built more excitement for when you can visit these destinations in person.
To visit these cities, it's easy to travel within France by train (TGV) or by plane. However, France is one of the countries where it's recommended to speak the local language, and doing so makes traveling easier for tourists.
Once you get the right pronunciation and learn more about France's culture you'll sound more like a native French speaker.
Helping online learners and students and setting them up for success is essential at Master Your French. Become a member and learn French!